Frequently Asked Questions
Before you decide to contact us with additional questions, read the following F.A.Q's to see if the answer you are seeking is already covered.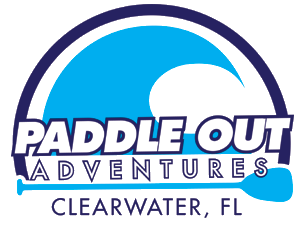 Do I need to make a reservation?‌
Yes, we do recommend that you make a reservation. It helps us with scheduling and preparation.

‌Yes, dogs of all sizes are welcome. Sometimes we cut them loose on a small island!!! ‌*** Please do notify us that you are bringing your dog so that we may be prepared.

Can we stop at a restaurant/bar?
Yes, we have quite a few to choose from. Call for details

Are pictures available?
Yes, we have a professional grade camera, a Go Pro, and a drone available to take pictures/video of your party upon request.
‌
Can we bring alcohol?
Yes, alcohol is welcome. But not to be consumed before paddling sports take place! Sometimes a cold beer after a Paddle Out Adventure can hit the spot....
‌
Can we bring food and drinks?
Of course, all food and drinks are welcome. Keep in mind we have a cooler and ice (no fridge). We find that finger foods work well, cheese and crackers, cocktail shrimp, grapes, etc.
‌
Is there an age restriction?
As long as you can swim and stand up from a kneeling position, you can paddle board! As far as boating, all ages are welcome and we have a life jacket for everyone, even infants!
‌
Will the water be choppy?
This is the great thing about having a pontoon boat for transportation. We can always find an area protected from the wind, such as an island, a lagoon, or a cove.
‌
What if I fall in?
Less than 10% of people fall in but if you do then you get wet... No biggie. A lot of people jump in voluntarily!!
‌
Do I need to bring ice?
No, we provide a 94qt cooler bottled water and as much ice as you need. For Free!!!


727-223-4900

Call us directly if you need more specific information before booking.